What Is Included in a Comprehensive Eye Exam
Are you getting ready to go to the optometrist for a comprehensive exam? If you are, maybe you want to know what will be included. Honestly, it's right that you should want to know. Plus, it's right that you should know. At West Village Eyecare, in lower Manhattan, we pride ourselves on providing top-notch NYC optometry. This includes being upfront about what's included in our comprehensive eye exams. Read on to find out what's included.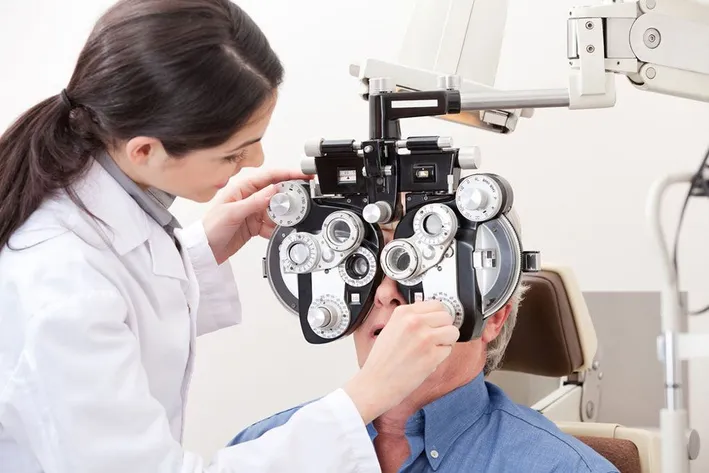 What's Included in Comprehensive Eye Exams
A comprehensive eye exam performed by our optometrist includes the following:
Patient Background and History
Vision Testing
Eye Function Testing
Eye health
Let's take a look at each area in more detail.
Patient Background
Your health history will alert our optometrist to any conditions that should be closely monitored. This could be something like allergies or medical conditions you have that could affect the health of your eyes.
Vision Testing
This is the part you normally think of during an eye exam. It includes reading lines off an eye chart. The purpose of this is to test your visual acuity. To perform this test, our eye doctor will use retinoscopy, autorefractors, aberrometer in addition to the eye chart. These instruments help our optometrist determine your prescription.
Eye Function Testing
In addition to acuity, a comprehensive eye exam will include other tests that check how well your eyes are functioning.
We will test your:
Depth perception
Peripheral vision
Color blindness
Responsiveness to light
Eye muscle strength
These simple tests will help determine whether or not your eyes are functioning properly.
Eye Health
Your eye exam will also include tests to determine if your eyes are healthy. Your eyes will be tested for diseases and conditions that affect vision. For example, our optometrist will perform tests to screen for glaucoma. We may use OCT scans to do this. In addition to detecting glaucoma, OCT scans are used to detect:
Retinal detachment
Macular degeneration
Diabetic retinopathy
Schedule an Appointment with Our Optometrist in West Village, Manhattan
At West Village Eyecare, our NYC optometry professionals have performed comprehensive eye exams for residents of West Village, Manhattan for many years. Call us today at (212) 242-6592 for more information or to schedule an appointment with our optometrist.